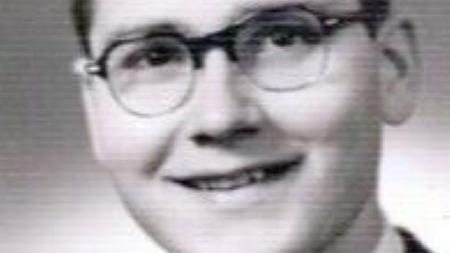 He worked at Purdue University as Professor and Head of the Department of Medicinal Chemistry and Pharmacognosy, Ohio State University as Dean of Pharmacy, and State University of Oregon as vice president of research.
He was a member of the Worthington United Methodist Church, the Alpha Tau Omega Fraternity, the John Purdue Club, and the President's Club of Ohio State University.
John was predeceased by Nancy Lee Cassady, wife of 57, his parents and brother, Richard Cassady.
He is survived by his children, Betsy Anne (Edward) Thompson, Kimberly Nelle (Gregory) Tantari, Susanna Lee (Paul) Baggeroer, John McDowell (Elizabeth) Cassady and Patricia Nancy (Stephen) Clawson; grandchildren, Elizabeth Rachel Thompson, Jonathon Edward Thompson, Sarah Nancy James, Tara Nelle Mays, Katherine Lee Allison, Anna Claire Tantari, Caroline Elizabeth Baggeroer, Emma Grace Tantari, Matthew Paul Baggeroer, John Mac Cassady II, Abigail Rose Clawson, Natalie Marie Cassady, Samuel Joseph Clawson, Lindsey Madeline Cassady, William John Clawson; great-grandchildren, Tenley Nelle Mays, Patrick William James, Mac Allen Mays, Julia Nancy James; brothers, David Joe (Susan, deceased) Cassady; Stanley Patrick (Jodine) Cassady and Thomas Allen (Melissa) Cassady; sister, Mary Elizabeth (Dennis) Kepler; and several nieces and nephews.
Visits: 5 p.m. to 7 p.m. Wednesday, October 6, 2021 at Vancil-Murphy Funeral Home, Springfield, Illinois. Funeral service: 10 a.m. Thursday, October 7, 2021 at Vancil-Murphy Funeral Home with Reverend Ben James as officiant. Interment will be in Oak Ridge Cemetery, Springfield.