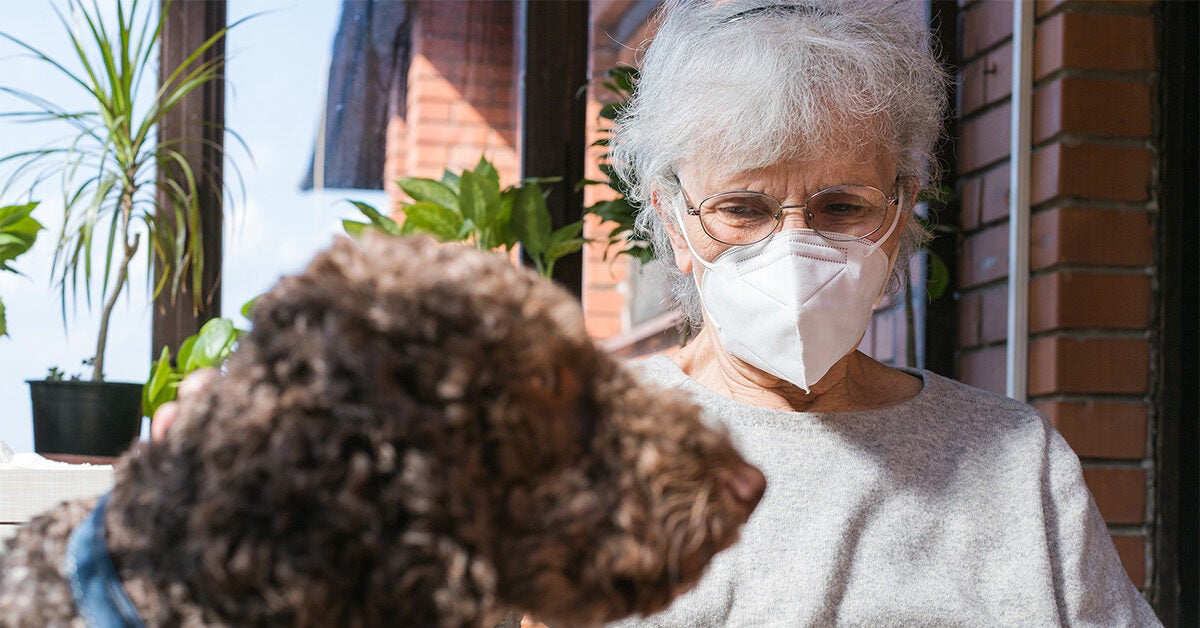 Pfizer this week released results on its COVID-19 pill, Paxlovid.
The company reported that the pill significantly reduced the risk of hospitalization and death for people with COVID-19.
Pfizer has applied to the FDA for emergency use authorization to release the drug.
Drugmaker Pfizer has announced that its new antiviral pill, Paxlovid, reduced the risk of hospitalization with severe COVID-19 by 89% within 3 days of symptom onset.
Pfizer confirmed that these results replicated the results of a smaller-scale trial announced by the company last month.
Pfizer has shared its data with the Food and Drug Administration (FDA) as part of an ongoing emergency use authorization (EUA) application, according to a recent press release.
The Pfizer study involved more than 2,200 people at high risk of developing severe COVID-19.
Researchers found that Paxlovid significantly reduced the risk of hospitalization or death compared to placebo when taken within 3 days of the first symptoms.
Even administered within 5 days, the drug still reduced the risk of hospitalization and death by 88%.
"The early approval of Paxlovid as another weapon to fight COVID-19 is good news, especially with a recent increase in the number of cases and hospitalizations in many parts of the United States, including the northeast. and the Midwest, "Robert Glatter, MD, emergency physician at Lenox Hill Hospital in New York City, said Healthline.
According to data from Pfizer, the drug is extremely effective in reducing viral load (the amount of virus in the body). The results suggest a 10-fold reduction compared to a placebo group.
According to Pfizer, Paxlovid is a protease inhibitor designed to prevent the new coronavirus from taking hold in our bodies.
Protease inhibitors are a type of medicine that can prevent viruses from replicating in cells of the human body, making them less able to spread and cause serious disease.
"Paxlovid is a combination of a protease inhibitor, nirmatrelvir, with ritonavir, [which is] a drug that helps slow the metabolism of the protease inhibitor so that it stays in the body for longer periods of time at increased concentrations, "Glatter explained.
On November 18, the Biden administration announced plans to secure 10 million Paxlovid treatments.
"This promising treatment could help accelerate our exit from this pandemic by offering another lifesaving tool for people who fall ill with COVID-19," said Xavier Becerra, Secretary of Health and Human Services (HHS), in a statement.
"For people who fall ill in the future and who are at risk of serious consequences, having pills they can take to prevent them from going to the hospital could save their life," he said.
According to the HHS, treatment with monoclonal antibodies can prevent the coronavirus from entering cells and limit the amount of virus in the body, which is very similar to the benefits of Paxlovid.
So why do we need a new therapy so similar to the one already in use?
"While monoclonal antibodies can certainly play a role in the management of high-risk patients who test positive for COVID-19, the ability to receive this treatment quickly is quite limited by the resources required to infuse the product," Glatter explained.
He pointed out that subcutaneous (under the skin) and intramuscular injections were an alternative, "but access is still a big problem."
"Paxlovid offers us another outpatient treatment option. It is easy to prescribe and administer, there is no need to go to an infusion center or have IV (intravenous) lines placed, "said Michael Ganio, PharmD, senior director of practice and practice. pharmacy grade at the American Society of Health-System Pharmacists.
"At the moment, there is no other substitute for vaccination," Ganio said. " What is that [Paxlovid] is it [a] treatment for patients who have a confirmed infection.
Ganio said that initially only a patient with an underlying disease diagnosed with COVID will have access to the drug.
"That way, not everyone will have access to Paxlovid or possibly molnupiravir (an antiviral drug approved in the UK). When allowed, they will be limited to specific groups, "Ganio said.
According to Priscilla Marsicovetere, dean of the College of Health and Natural Sciences at Franklin Pierce University in New Hampshire, although vaccination is the key to suppressing the transmission of infections, there are many reasons why people do not get vaccinated, such as personal choice, vaccine availability or religious reasons.
"It's important to have a multi-pronged approach to managing the COVID-19 disease," she said. "While preventing the spread of infection is always our primary goal, being able to treat the symptoms and shorten the disease process once infection occurs is an equally important step and can be an important step. huge benefit for communities and health facilities. "
Marsicovetere noted that any progress towards slowing the public health threat of COVID-19 is great news to hear, and Paxlovid appears to be a "wonderful addition" to this effort.
She stressed that access to this new drug must be equitable for the entire population.
"If emergency use of the drug is allowed, we will need to ensure equitable distribution – ensuring that patients and communities most at risk of poor outcomes can access the drug," Marsicovetere said.
Paxlovid, a new antiviral pill from Pfizer, was found to reduce the risk of hospitalization and death by 89% in a recent placebo-controlled trial.
But experts say Paxlovid is not a substitute for vaccination.
They also say the drug is easier to access than monoclonal antibody therapy, which is typically given in infusion centers, but it will likely be limited to people at increased risk for serious illness.