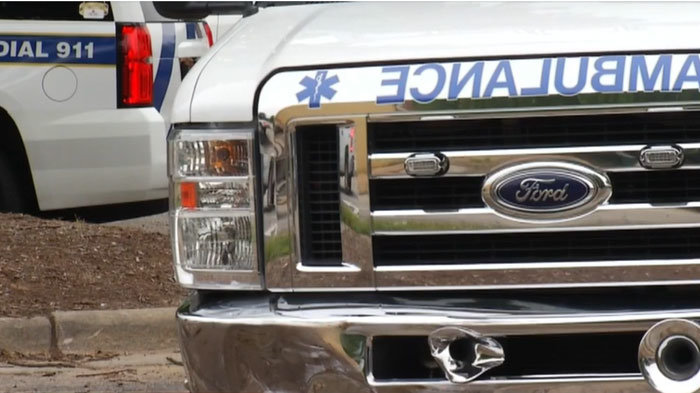 By STEVE SWOGETINSKY
Neshoba County Supervisors at their regular meeting last week voted to acquire two new ambulances.
The department received two offers. Horn Lake Emergency Equipment Professionals had the lowest bid at $421,653. The second bid was $470,684. This will be a lease-purchase agreement for the Neshoba County Ambulance Company.
"The delivery time for these ambulances is 18 to 24 months," said County Administrator Jeff Mayo. "We still haven't received the two ambulances we ordered in May 2021. It looks like we will have two new ambulances this year and the others will arrive the following year."
The ambulance service operates six frontline vehicles. When the new ones arrive, they will be replaced and two of the oldest will be retired. The oldest vehicles date from 2013.
Neshoba Ambulance Enterprise is a joint venture between Neshoba General Hospital and the county.
In addition, supervisors at the July 5 meeting voted for:
• Approve quarterly budget allocations of $383,471 for the Sheriff's Department and $381,472 for County Jail Operations. Sheriff Eric Clark said there were 114 inmates in the 66-bed jail Monday morning.
• Approve that the Sheriff's Department is applying for a $5,000 75/25 Justice Assistance Grant (JAG). Supervisors also approved payment of Mississippi Deputy Sheriff Association dues ($23-20 = $460);
• Accept the June Meal Diary and Jail Billing Report;
• Solicit bids from sub-contractors for state-subsidized road projects in the county. The county is the prime contractor;
• Approve the quarterly budget allocation of $118,949 for the Office of the Tax Collector/Assessor. The supervisors also approved the filing of the property and personal assessment roll. The office will equalize the property and personal assessment rolls;
• Approve the establishment of the annual salary of Advocate Court Coordinator Kenny Spencer at $50,000 plus benefits;
• Approve the transportation of a rockfill load to Lake Neshoba;
• Approve the 16th Section Commercial Lease for the Neshoba County School District;
• Approve a request from the Park Commission to seal potholes at Northside Park;
• Approve two salary increases for emergency management employees. Supervisors also accepted two resignations for the department;
• Approve the payroll of county employees ending June 27 and totaling $197,708;
• Approve the payroll of elected officials ending July 1 and totaling $48,461;
• Authorize tenders for the renovation of the Burnside Park auditorium.