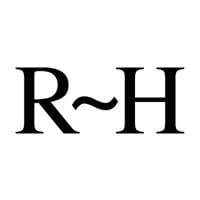 MORGANTOWN — West Virginia University has released its Spring 2022 Dean's and President's lists, as well as the full list of graduates for the spring semester.
A total of 6,007 students earned honors during the spring semester.
A total of 3,403 students were named to the Dean's List, having achieved grade point averages of 3.5 or higher.
The university president's list includes 2,604 students who achieved 4.0 GPA.
Thousands of graduates participated in 16 launch ceremonies at the Coliseum and the Canady Creative Arts Center from May 13-15.
The final total number of graduates for the Spring 2022 semester was 3,888.
The complete list of graduates is available at lists.wvu.edu.
I'm going
Graduate students in The Register-Herald coverage area:
Beckley's Corey Acord, Sports Management
Anna Ahern of Lewisburg, marketing
Tyler Aliff of Mount Hope, Business Administration
Fahad Almuammar de Beckley, finance
Niki Amick de Nettie, Multidisciplinary Studies
Beckley's Shaylan Anderson, Energy Environments
Rebecca Arthur de Hinton, professional pharmacist
Dalton Ash from Princeton, economics, international studies
Caleb Bailes of Fayetteville, General Affairs
Sydney Ballard of Peterstown, Health Administration
Eva Barber from Lookout, criminology
Amelia Bard of Richwood, Wildlife and Fish Resources
Brandon Barnes of Ronceverte, Neuroscience
Amanda Barrett from Athens, physiotherapy
Machiah Baxter of Lewisburg, Finance
Summersville Lacey Beam, Communication Science and Disorders
Sarah Benfield of Crab Orchard, clinical rehabilitation and mental health counseling
Faith Bigelow of Oak Hill, landscape architecture
Hannah Blankenship of Beckley, Criminology
Madilyn Bodkin of Fayetteville, nurse
Emily Bollinger of Summersville, nurse
Madison Bolt of Lewisburg, criminology, psychology
Emily Boyd of Mount Hope, Human Performance and Health
Haley Butcher from Brenton, social work
Madison Campbell of Craigsville, Occupational Therapy
Channing Carr from Greenville, Multidisciplinary Studies/BMdS
Rachel Carrico from Shady Spring, Occupational Therapy
Charleigh Carter of White Sulfur Springs, IT
Emily Carter of Cool Ridge, Exercise Physiology
Halie Casto de Nallen, primary education
John Casto of Lewisburg, aerospace engineering, mechanical engineering
Terri Childress of Daniels, Psychology
Marcus Christian de Beckley, conductor
Carrie Clemons of Lewisburg, Occupational Therapy
Madeline Cochran of Lewisburg, Exercise Physiology
Emily Compton de Montcalm, advertising and public relations
Algie Cook from Oceana, Professional Pharmacy
Andrew Cook of Summersville, biochemistry
Jacob Coots de Beckley, public administration
Kenneth Corhn of Bluefield, Chemical Engineering
Caraline Coughlin de Rupert, nurse
Jenny Culicerto of Princeton, Occupational Therapy
Brooke Daniels of Beckley, nurse
Amanda Davis of Oak Hill, Legal Studies
Beckley's Konner Davis, sports management
Carson Dewese from Beckley, Exercise Physiology
Matthew Dillon of Beaver, accounting
Stephanie Dillon of Princeton, Management Information Systems
Michaela Donovan of Lewisburg, Speech Pathology
Jacie Dotson from Ghent, Industrial Engineering
Taylor Duncan of Daniels, Biology
Jason Edwards of Bluefield, Bachelor of Arts Regents
Kali Ellison of Pineville, Public Health
Benjamin Evans of Peterstown, public administration
Demitria Evans of Mount Hope, Arts Education
Baylee Fitzwater of Beaver, Dental Hygiene
Matthew Fleshman of Wayside, Exercise Physiology
Marissa Fletcher of Craigsville, dentistry
Logan Foley de Rupert, Animal and Nutritional Sciences
Trevor Ford of Meadow Bridge, Physics, Chemistry
Morgan Francis of Summersville, Literacy
Toby Francis de Rainelle, theater design and technology
Logan Garris of Sophia, Education/Social Services
Cody Gillespie of Scarbro, aerospace engineering, mechanical engineering
Kristie Gillilan of Lewisburg, Integrated Studies
Colson Glover of Lewisburg, neuroscience
Amanda Gottshall from Caldwell, social work
Aliyah Gwinn of Shady Spring, Nurse
Devin Hamrick of Summersville, Global Supply Chain Management
Madison Handy of White Oak, nurse
Kelsea Harler of Fayetteville, Animal and Nutritional Sciences
Emily Harrah de Beckley, nurse
Sierra Harris of Beckley, Psychology
Sarah Harvey de Beckley, physiotherapy
Vincent Harvey de Beckley, physical education and kinesiology
Julia Hays of Hinton, medical assistant
Beckley's Kira Henson, Psychology
Drew Hicks of Canvas, Professional Pharmacy
James Higgins of Beaver, Computer Engineering, Electrical Engineering
Abigail Hill of Daniels, nurse
Courtney Holbrook of Oak Hill, Animal and Nutritional Sciences
Mackayla Holdren of Fenwick, Elementary Education
Allison Houchins of Shady Spring, Health Informatics and Information Management
Emily Hyler-Both of Clintonville, physical therapy
Luke Jarrell de Beckley, Immunology and Medical Microbiology
James Jarrett of Whitesville, Psychology
Jerreyanne Jeffries of Charlton Heights, Regents Bachelor of Arts
Rachel Johnson of Princeton, advertising and public relations
Hannah Kania of Oak Hill, nurse
Madison Kelbaugh of Summersville, advertising and public relations
Bradshaw's Logan Kennedy, story
Savannah Kincaid of Fayetteville, Exercise Physiology
Summer Kuhn of Shady Spring, Sociology
Jacob Lambert de Ronceverte, medicine
Beckley's Ashlee Lane, nurse
Jessica Lawson from Corinne, nurse
Lauren Lane from Peterstown, Psychology
Abby Lester of Princeton, advertising and public relations
Madison Lilly of Shady Spring, nurse
Aron Ludwinski de Welch, IT
Amy Lusk from Bud, Professional Pharmacy
Makenzie Lusk of Pineville, nurse
Beckley's Destiny Lylyk, Criminology
Jessica Mason de Lester, nursing
Andrea Masters of Caldwell, Animal and Nutritional Sciences
Mattie McArthur of Beckley, Psychology
Samantha McManus de Beckley, sociology
Felicity McSweeney de Hico, nurse
Madison Mills of White Sulfur Springs, interactive design for media
Fayth Mitchell of Mount Hope, Nursing
Alexis Moss of Mount Hope, Animal and Nutritional Sciences
Phyllis Murray of Bluefield, Nursing
Nettie's River Myers, Nursing
Josiah Nieto of Princeton, Medicine
Mike O'Brien of Ronceverte, Finance
Erika Osborne of Rockview, Civil Engineering
Nayreshca Pacheco Sanchez de Fayetteville, Women's and Gender Studies
Leslie Payne of Oak Hill, Psychology
Madeline Peck of MacArthur, Biology
Trent Pendleton of Princeton, Psychology
Dalton Perdue of Oak Hill Health and Wellness
Hunter Peyatt of Richwood, Electrical Engineering
Miranda Plumley de Beckley, nurse
Kandice Pruitt of Bradshaw, Dental Hygiene
Jonathan Pullens of Fayetteville, nurse
Beckley's Zainab Rana, health policy
Bailey Ratliff of Daniels, General Affairs
Joshua Rhudy from Ghent, medicine
Union's Margaret Rice, Exercise Physiology
Nathan Richmond of Jumping Branch, Medicine
Kelsy Robbins de Rainelle, Women's and Gender Studies
Tyler Robinette of White Sulfur Springs, international studies, history
Kathryn Robinson of Renick, Medicine
Carly Rojas de Daniels, dentistry
Giulia Romani de Beckley, exercise physiology
Rachel Rowe of Mount Hope, nurse
Matthew Ryan of Hinton, Multidisciplinary Studies/BMdS
Sofia Salon de Daniels, Exercise Physiology
Frank Sammons of Oceana, Professional Pharmacy
Zoe Sampson of Lewisburg, Councilor
Caleb Schoolcraft of Castor, International Studies
Cosmo Scott of Lookout, Wildlife and Fish Resources
Taylor Scott of Hinton, Advisor
Felicia Seabolt of Summersville, nurse
Meagan Seaton of Mullens, Occupational Therapy
Elizabeth Sheets of Renick, Animal and Nutritional Sciences
Emily Simmons of Maben, Regents Bachelor of Arts
Madison Simms of Summersville, Marketing
Amber Skaggs of Fayetteville, nurse
Shelby Smith of Hinton, Occupational Therapy
Jessica Spearing of Beckley, nurse
Raven Spencer of Peterstown, Medicine
Robert Stclair of Cool Ridge, nurse
Sherrell Taylor of Craigsville, Health Informatics and Information Management
Cydney Thomas of Oak Hill, painting
Jacob Toney of Crab Orchard, biomedical laboratory diagnostics
Katy Trent of Scarbro, anthropology
Jason Truman of Mount Nebo, Assistant Physician
Tyler Trump of Glen Daniel, Electrical Engineering
Karen Truong of Summersville, Management Information Systems
Lainey Vargo of Oak Hill, Professional Pharmacy
Tanner Veneri of Princeton, Industrial Engineering, Mechanical Engineering
Christopher VonScio de Beckley, Business Administration
Madison Walker of Beckley, Psychology
Sierra de Cool Ridge Ward, Biochemistry
Lauren Weatherford of Fayetteville, Community Development Policy and Practice
James Weiss of Jumping Branch, social work
Shae West of Lewisburg, Public Administration
Hannah White de Beckley, nurse
Madison Wiley of Lerona, nurse
Brandon Williams of Mount Hope, director
Leann Williams de Beckley, public administration, social work
Leslie Williams of Shady Spring, Nursing
Catherine Williamson of Summersville, nurse
Brianna Wingrove of Glen Jean, Health Informatics and Information Management
Makayla Wooten of Dixie, Multidisciplinary Studies/BMdS
Natalie Workman of Daniels, nurse
Lily Wright of Bluefield, English, French
Amy Yeung of Daniels, Professional Pharmacy
Norman Yeung of Daniels, IT
Jacob Young de Beckley, landscape architecture
Tyler Zimm of Fayetteville, Professional Pharmacy